Welcome to the Museum of Magnetic Sound Recording
MOMSR is dedicated to the preservation of the technology of sound recording including the reel to reel tape recorder and its impact on music, broadcasting, film/video and science. In addition to the vintage technology, our Museum documents the significant individuals who invented, manufactured, engineered and produced audio creating the sounds in our lives!
---
What's new?
---
Michael Arbuthnot who worked for Ampex for 17 years donated his scanned Ampex library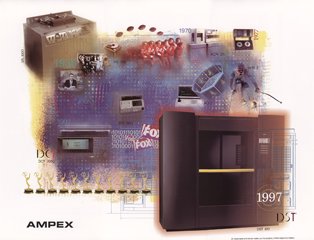 Michael Arbuthnot worked for Ampex for 17 years. He has generously shared a wonderful collection of Ampex documents he professionally scanned from Ampex catalogs and brochures for audio, video and data systems. We sincerely appreciate Michael's donation and hope folks enjoy this valuable resource! The files may be accessed at this link.
---
As our collection evolved from the 1990's, a primary goal was to display the best possible examples of the recorders we retained.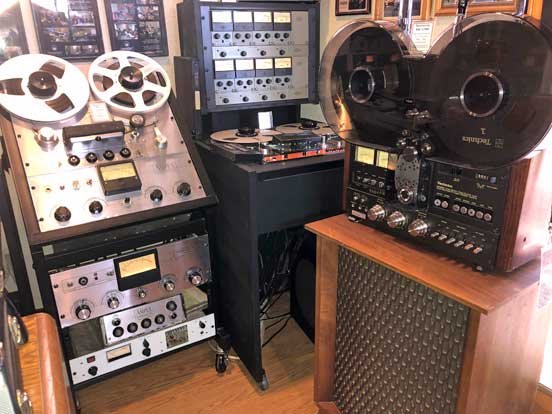 Often this involves periodic upgrading by the purchase of a newer higher quality recorder (cosmetically and functionally). Some, including our Technics RS-1700, involved 6 different units, resulting in our "like new" RS-1700 with a perfect dust cover.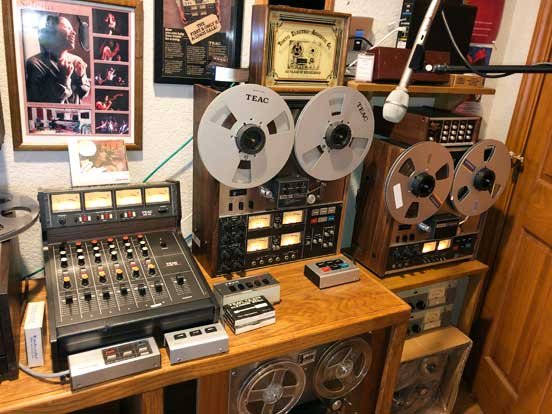 Our collection began with my wanting to purchase those tape recorders that I'd used over the years. The collection kept growing as I continued researching and documenting recorders I considered important to the development of artist performances. In 1978, on-location recording was upgraded to Teac, including the A-3340, A-3300 2T mastering, Model 2 mixer with the MB-20 meter bridge and a pair of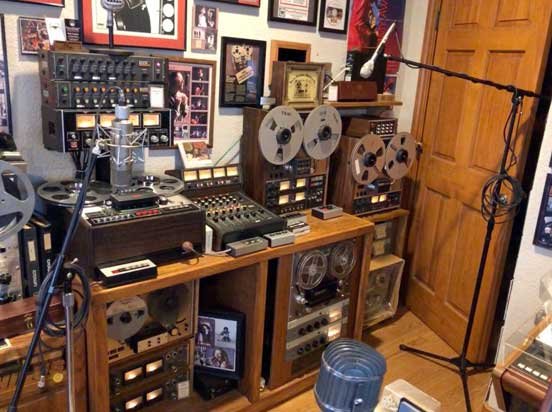 Teac ME-120 mics.
Over the years, the Teac A-3300 2T recorder was the elusive one. I went through 5 machines. Then late last year, I found what I considered to be very good working recorder. Our Teac display has been updated as I continue to work toward reopening our collection for tours post Covid.
---
SBE Society of Broadcast Engineers interview of Martin Theophilus MOMSR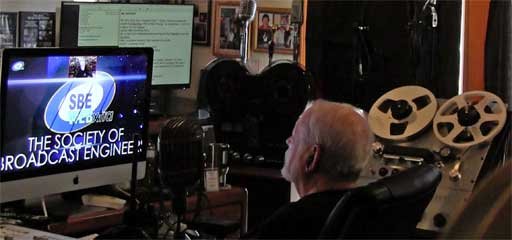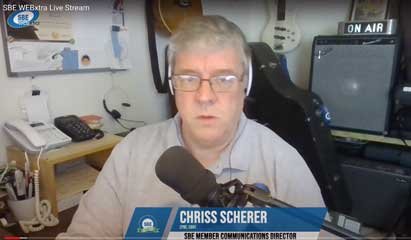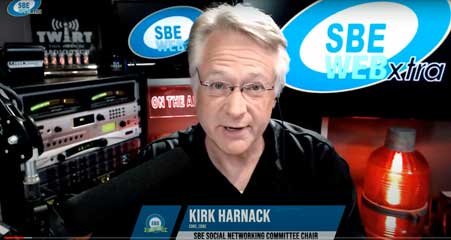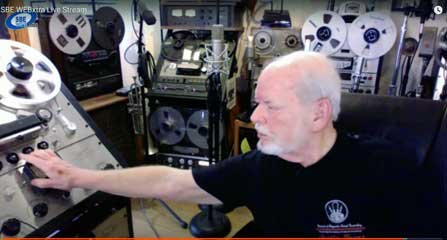 ---
Here's a pdf of photos taken of the MOMSR collection August, 2020
---
Download 7 hours of video about our collection
---
Our Ampex 200A #33 may now be seen on the third floor of the Bob Bullock Texas State History Museum in Austin Texas.  View video
The 1948 reel tape recorder is on display with items from Asleep At The Wheel, Floyd Domino and George Strait. While the Bullock Museum is temporarily closed due to Covid19, we hope it will be available again soon! Please stay safe!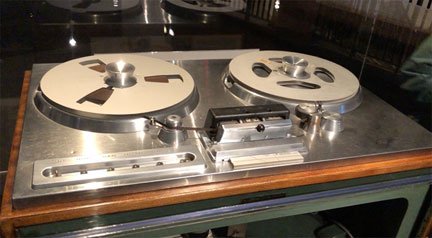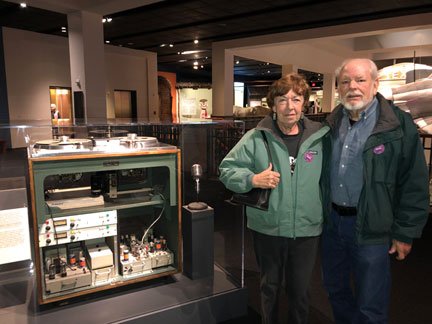 ---
On January 5, 2020 the Ampex AG-440 reel to reel tape recorder from our collection arrived at Atlanta's Screen Gems Studio 6 to appear in Jennifer Hudson's movie, "RESPECT," about Aretha Franklin. It's scheduled to be released in October 2020. Hope it passes its screen test!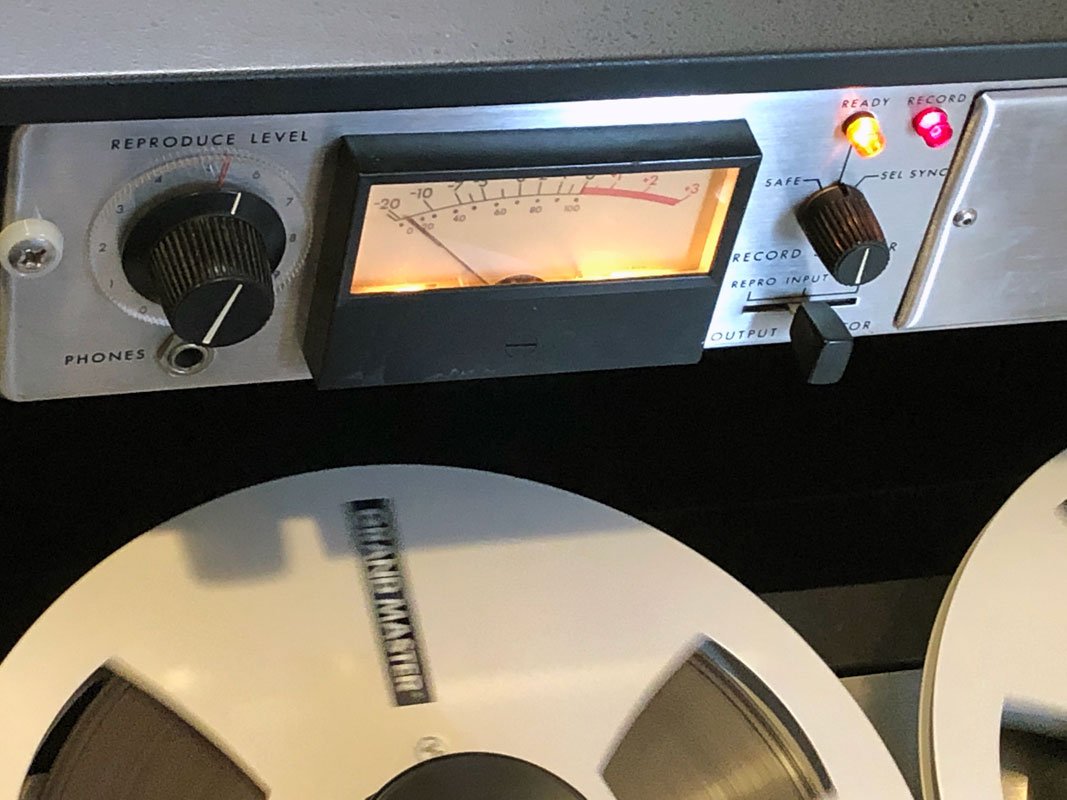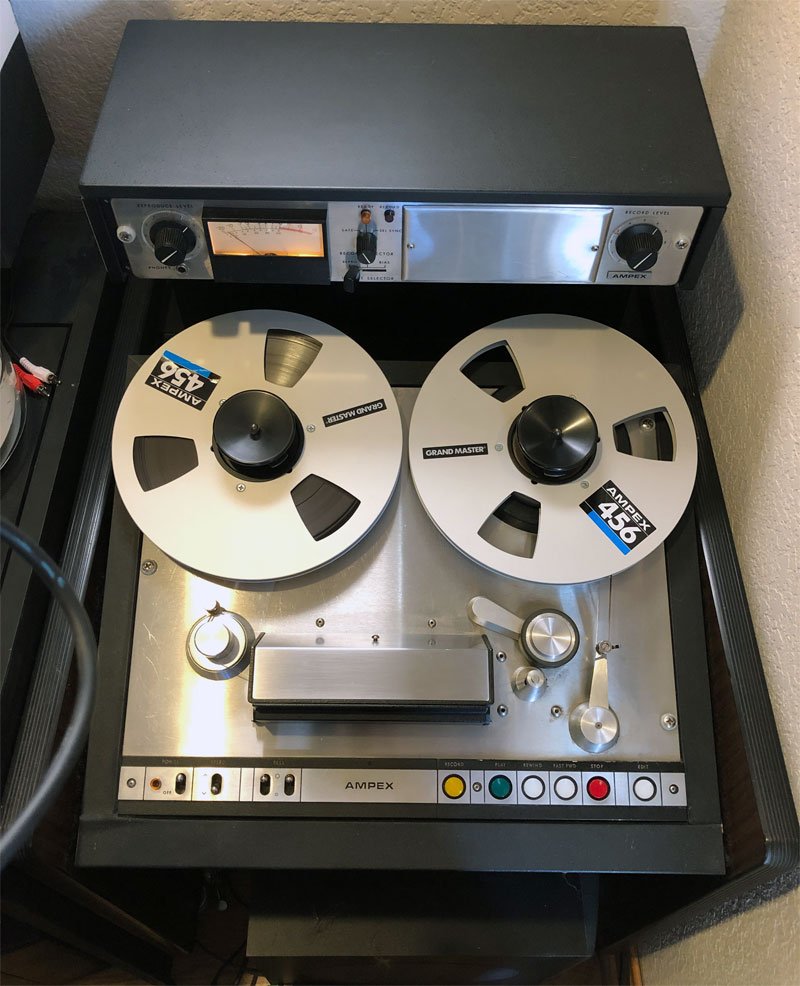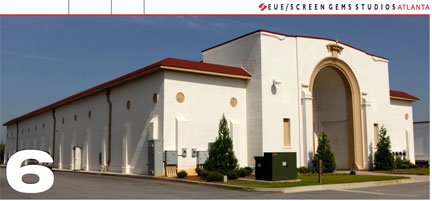 RELEASE DATE
New Update:
MGM has moved the release date of Jennifer Hudson's Aretha Franklin biopic "Respect" from Oct. 9 to be theatrically released in the United States on August 13, 2021. It was originally scheduled to be released on January 15, 2021, and before that begin a limited release on December 25, 2020, followed by an expansion on January 8, 2021 before going wide the following week due to the COVID-19 pandemic. Previous release dates also included August 14 and October 9, 2020 and January 15, 2021
"Respect," titled after Franklin's 1967 hit, will expand Jan. 8 and go into wide release Jan. 15 at the start of the Martin Luther King Jr. holiday weekend. Hudson, who won a supporting actress Oscar for "Dreamgirls," was personally selected for the role by Franklin before Franklin died in 2018 at the age of 76.
Franklin won 17 Grammys, starting with "Respect" in 1968 and "Chain of Fools" in 1969. The film, directed by Liesl Tommy, also stars Forest Whitaker as C.L. Franklin, Marlon Wayans as Ted White, Mary J. Blige as Dinah Washington and Tituss Burgess as Rev. Dr. James Cleveland. The news was first reported by Deadline Hollywood.
---
Special notice: Our private reel to reel tape recorder collection, purchased over the past 20 years is currently undergoing downsizing. We are retaining many of the historically significant recorders. However, there is some duplication and many sound recorders that are represented by other machines. We will list the items currently for sale on our "Sale" page.
What is unique about our online sound recording museum?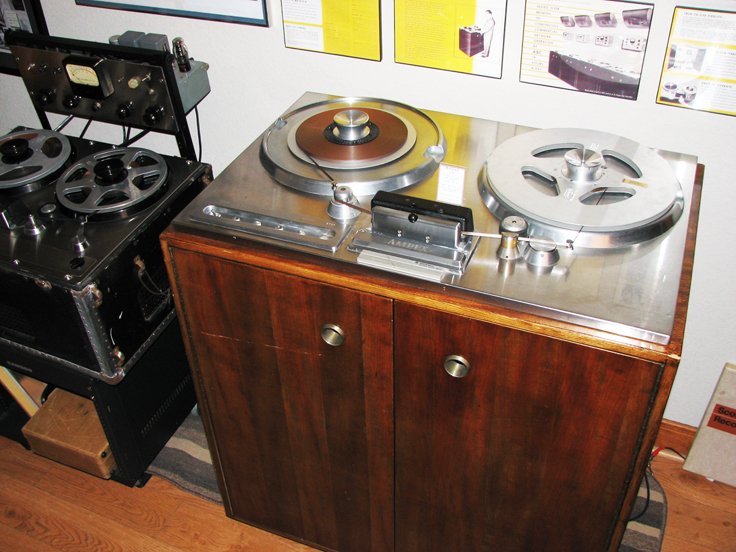 • Over 100 + vintage (most are working) reel to reel tape recorders displayed with supporting memorabilia The collection has been downsized from 225 reel and wire recorders.
• 125 + vintage microphones and numerous mixers and recording accessories
• Vintage documentation from the 1900's to the present including manuals, ads, catalogs and magazines
• Sound recording devices that include most of the US and many international manufacturers
• Some of the first magnetic tape recorders from Ampex, Brush, Magnecord, Sony, Studer and Teac
• Historical summaries and personal stories from the major international sound recording companies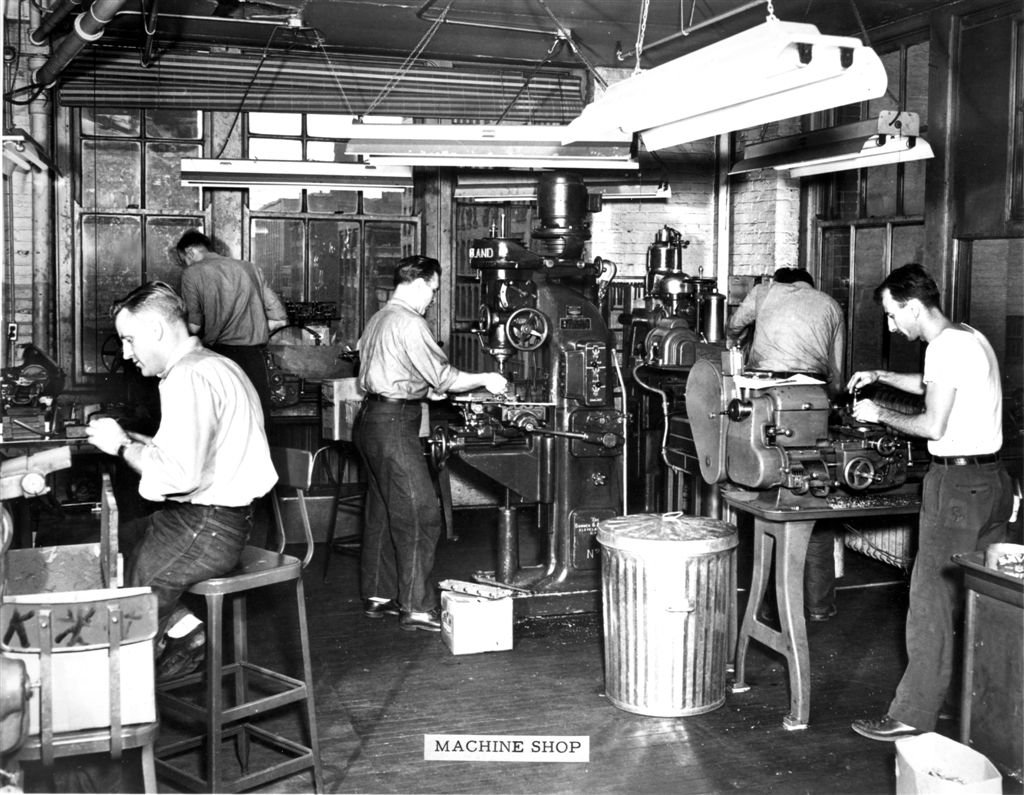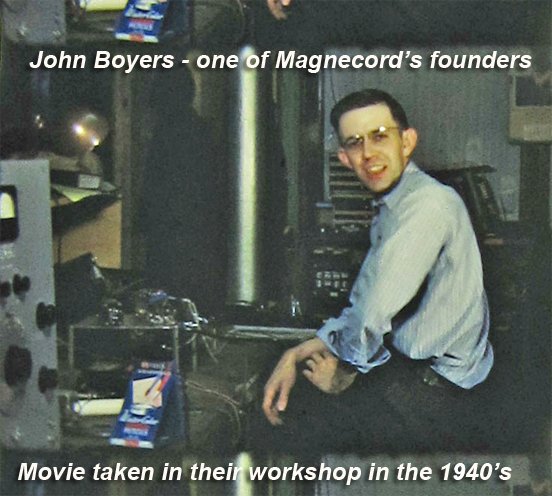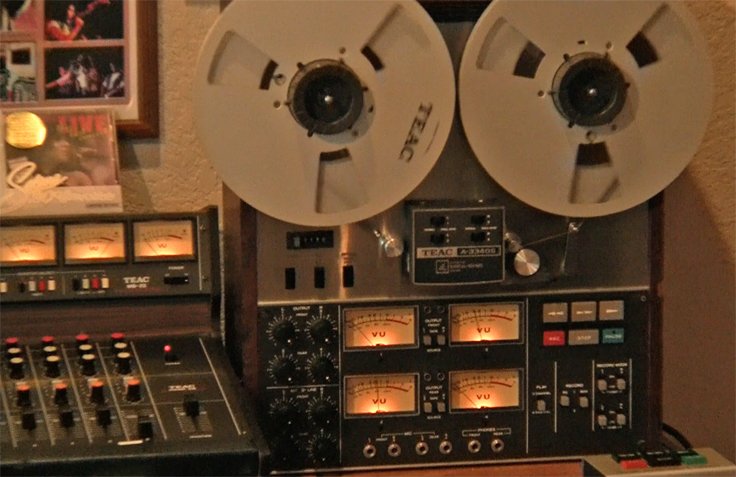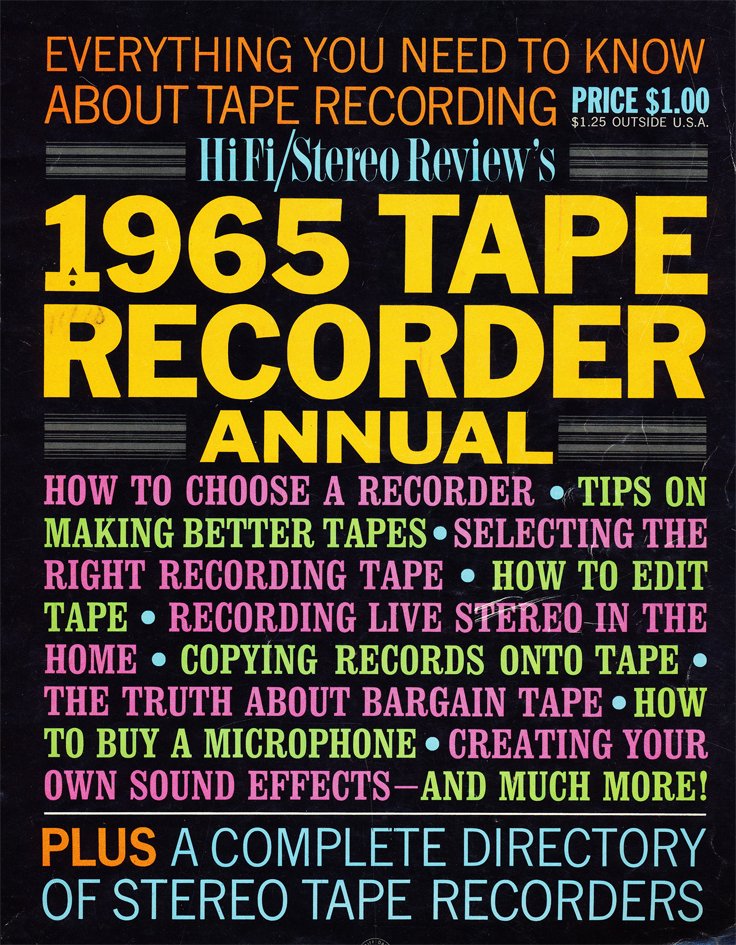 "The most comprehensive information about the open reel, or analog reel to reel tape recorder!" See below  We documented our collection and made the 7 hours of video available on line!