ANALOG RECORDERS IN A STARRING ROLE - click on pics to play brief clip
---
Over the years since our collection began, we've received requests for tape recorders (including our Teac 80-8) and microphones that would be used for stage productions, photo shoots and movies. As a result we began offering to provide rentals. It quickly became apparent that things were not going to be returned in the same condition when rented. While folks would pay for the damage, it caused us to need to find another replacement for the collection. Often, it was more expensive, or not as good. So we stopped the rental service and have offered consultation on items for a particular movie or situation. These have been interesting and fun experiences. So I decided to create this page of reel tape recorders in a starring role.
I always welcome recommendations of movies folks come across with a tape recorder appearance. Thanks! Martin
09/2020 - Provided prop assistance for a 2021 AppleTV movie being produced by Ben Stiller. "Martin! This information is incredibly helpful. I knew I had found the right guy. I bought the Roberts and Ampex remotes off of eBay.  I hope we can get them into the show.  Our show is going to be called Severance and it will be on AppleTV in late 2021. Ben Stiller is the director and the scripts are great.   Thank you so much. I'll probably be in touch as more questions come up. I can't wait to watch the movie clips on your website. Have a great weekend. -Travis"
---
Click on photo to watch movie clip
Phantom was contacted by Montgomery Pollack in May 2003 asking if we could provide a recorder for the movie - "We are working on a new film to be directed by Martin Scorcese, starring Leonardo DeCaprio. It is called "The Aviator" It is about Howard Hughes love of flight. There is a scene that has Hughes using a reel to reel tape recorder in 1947. The director has requested a Rangertone or a Magnecord, Magnetophon or a Ampex 200A. I need to purchase this items. Do you have or know of anybody who might have such an item. It needs to work and be in very good condition. I can be flexible in my timeline. I can use any reel to reel recorder from 1947-1950. If I cannot find such a beast we will just use a Webster wire recorder. Any information would be extremely helpful." We came up with a Magnecord M30 & M33 and a PT6-AH. However they found the Brush which met their time period perfectly.
---
On January 5, 2020 the Ampex AG-440 reel to reel tape recorder from our collection arrived at Atlanta's Screen Gems Studio 6 to appear in Jennifer Hudson's movie, "RESPECT," about Aretha Franklin. It's scheduled to be released in October 2020. Hope it passes its screen test!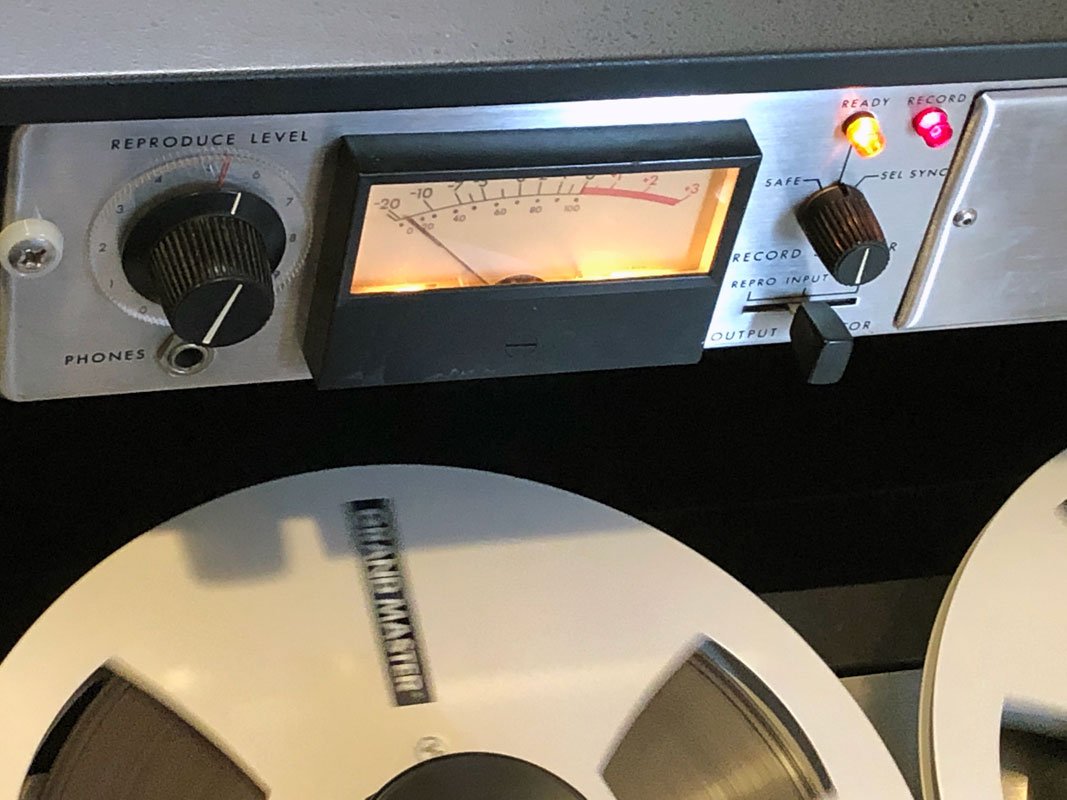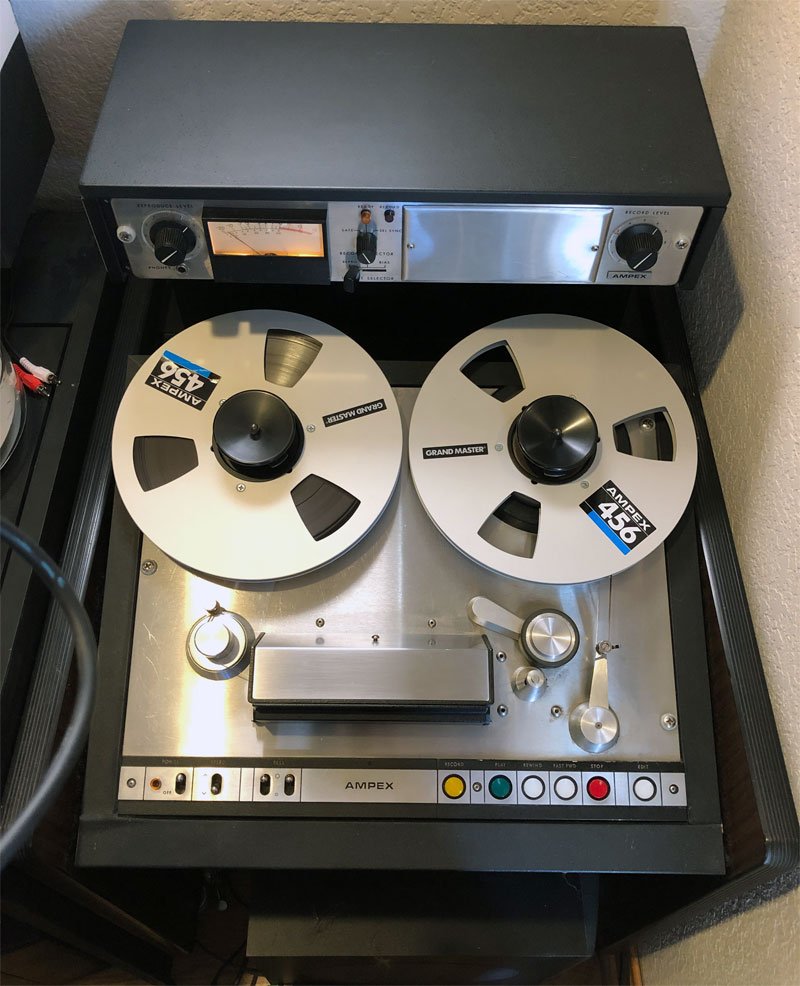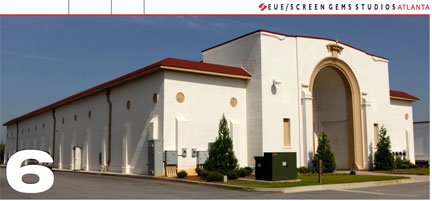 RELEASE DATE
MGM has moved the release date of Jennifer Hudson's Aretha Franklin biopic "Respect" from Oct. 9 to late in the awards seasons with a limited Christmas Day debut.
"Respect," titled after Franklin's 1967 hit, will expand Jan. 8 and go into wide release Jan. 15 at the start of the Martin Luther King Jr. holiday weekend. Hudson, who won a supporting actress Oscar for "Dreamgirls," was personally selected for the role by Franklin before Franklin died in 2018 at the age of 76.
Franklin won 17 Grammys, starting with "Respect" in 1968 and "Chain of Fools" in 1969. The film, directed by Liesl Tommy, also stars Forest Whitaker as C.L. Franklin, Marlon Wayans as Ted White, Mary J. Blige as Dinah Washington and Tituss Burgess as Rev. Dr. James Cleveland. The news was first reported by Deadline Hollywood.
---
Phantom supplied a Calrad 500C to the Tony Danza Show
"The mic is going to be a prop for The Tony Danza Show
Jesse Green The Tony Danza Show"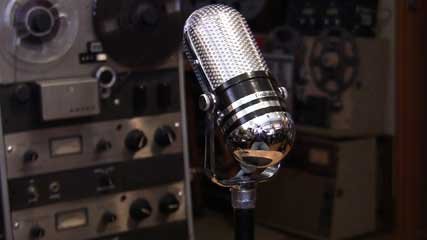 ---
Phantom provided a Shure 55 mic for Darren Carrol's photo shoot for Golf Magazine 
---
Our collection of R2R movie clips
Click on photo to watch movie clip

Ampex 600, 350, 400
Technics
RS-1500 series

Wollensak 1500
Ampex  ATR-104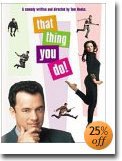 Roberts 990

Concertone 800
Teac 8
Teac A-3340
Crown
Ampex 350

Concertone 800
Webster Chicago180-1
ReVox B77
Battery Portable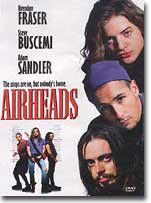 Technics
RS-1500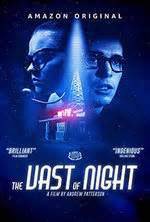 Ampex, Magnecord, Roberts & Westinghouse
Revox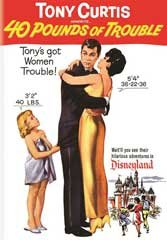 Magnecord
ConcertMM
Edison
Cylinder Player
Teac A-3340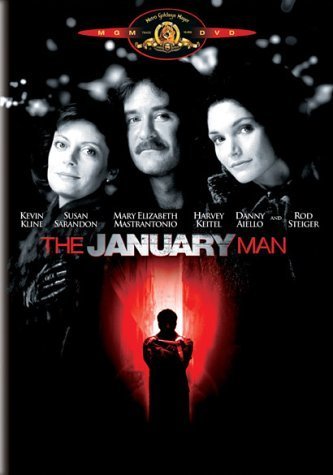 Tandberg
Tascam Series 70
Viking 88
Nagra & Unknown
Pioneer RT-707
Otari MX5050 (minor role)
Akai GX-747
Pioneer RT-1020L
Unkown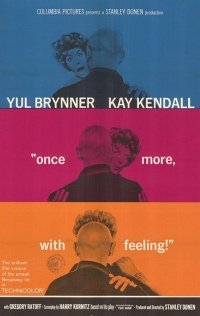 Ampex
Vortexion WVB recorders 
British Studio
Teac 3340
Otari MX5050  BQ II
Lip sync

Ampex 500 (or PR-10)
& Skully 280
Nagra?
ReVox  A-77
British reel at Kent Radio
Ampex?
Ekotape
ReVox B77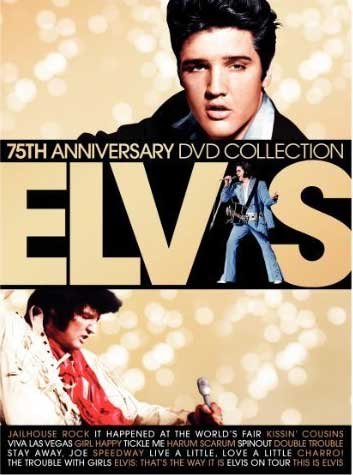 Ampex?
Ampex, Uher, Nagra
Sony?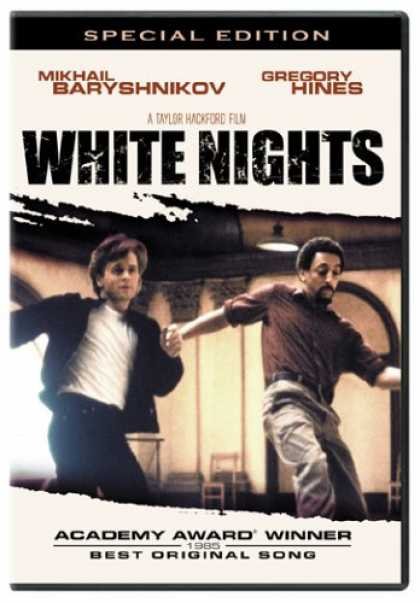 Teac
Nagra
Edison Voice Writer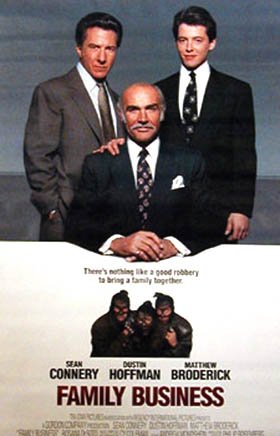 Teac
Revere?, Nagra & Webster Wire
Ampex
Pioneer RT707
Otari?
Ampex
Revere? Roberts & Wollensak
Technics RS-1500
Ampex, Roberts +

Ampex AX-50
Great console no reels
Roberts 90 (192?)
Teac X-2000R
 

Unknown
Otari MX5050 BQII
Otari +
Ampex + others
 

Nagra III
Roberts 997?
Ampex 351 +
Pioneer RT-1020L
 

Sony

 
Akai
Ampex
Tascam 32?
Magnecord PT-6
 

Pioneer RT-707, RT-909, Uher 4400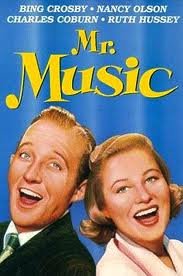 Brush BK-403 portable ad
ReVox E36 • RCA 77B
Nagra 4.2
Teac A-2340

Akai GX-365D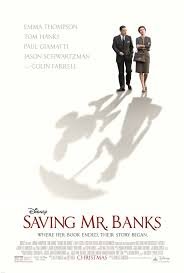 Wollensak 1500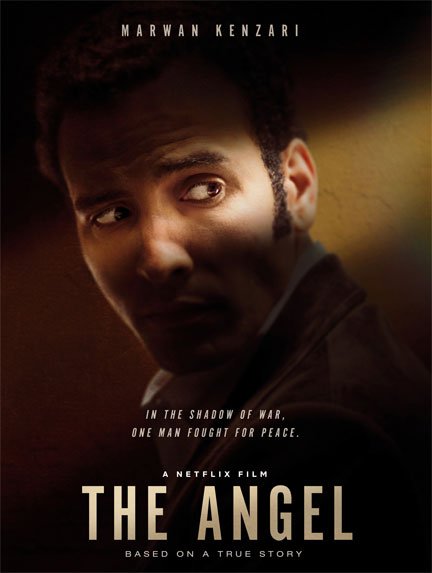 Roberts Clip #2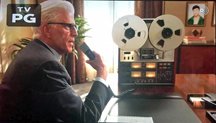 ​
Teac A-3340
Ted Danson - The Good Place
3M Revox MCI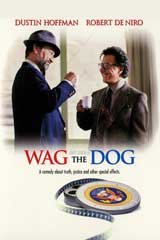 Pioneer RT-707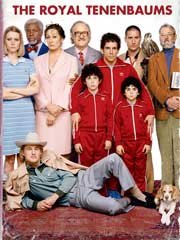 Roberts 770X or Akai A8
& generic battery portable
---
R2D2 Replica (complete with sounds). Teac 80-8 was used to record the sounds of R2D2 and 3CPO in the Star Wars movie
---
Hi Martin,
Here are the pictures attached. You can add these to the museum if you like. these are captured from a high def source. In the show the machine sits in a very old remote truck in what looks like for a radio or TV station with call letters KVWV. This appears to be a fake call sign. I could not find anything in Google to match any known stations west of the Mississippi. Inside in the background you can see an Altec amp, the same type used in film projection booths at this time period. I get the felling this machine was used in film sound production. It has locking reel spindles like you would find on a 16mm film projector. the locks are in the open position.
Thanks, John Kuhn